Purpose:
To take the gospel and be the presence of Christ to students, faculty, administration, and the entire Lincoln University community.
How do we minister: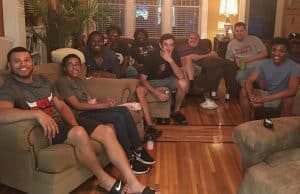 Bible studies, social events, evangelism, distribution of Bibles and Christian literature, crisis intervention, sports team chaplain, encourage local church involvement, personal relationships with students, provide a friendly, caring environment for students to study, grab a snack, or hang out with friends.
You can help:
Befriend an International student and help them acclimate to our culture.
Invite students to church and provide transportation if necessary.
Host a meal for a team or group in your church or at the Concord Baptist Association building.
Participate in periodic Outreach and Discipleship Events
Facilitate a Bible study for students
Participate in the distribution of tracts and Bibles on Lincoln University campus.
Provide "grab & go" snacks for our food closet.
Pray for students.
Give financially to support this ministry.
Identify advocates for Baptist Collegiate Ministry within your congregation
willing to serve on our BCM ministry team.
"I came to know Jesus Christ as my Lord and Savior through the outreach of the Baptist Collegiate Ministry while a student at Lincoln University."
1st Lt. Roland Cousins, US Army
Contact Information:
Clint Mahan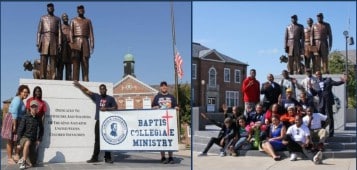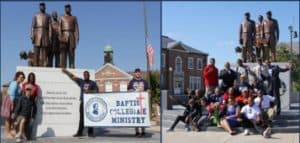 Baptist Collegiate Ministry Minister
cmahan@cbamo.org or call the Concord Baptist Association office, 573-635-4832.