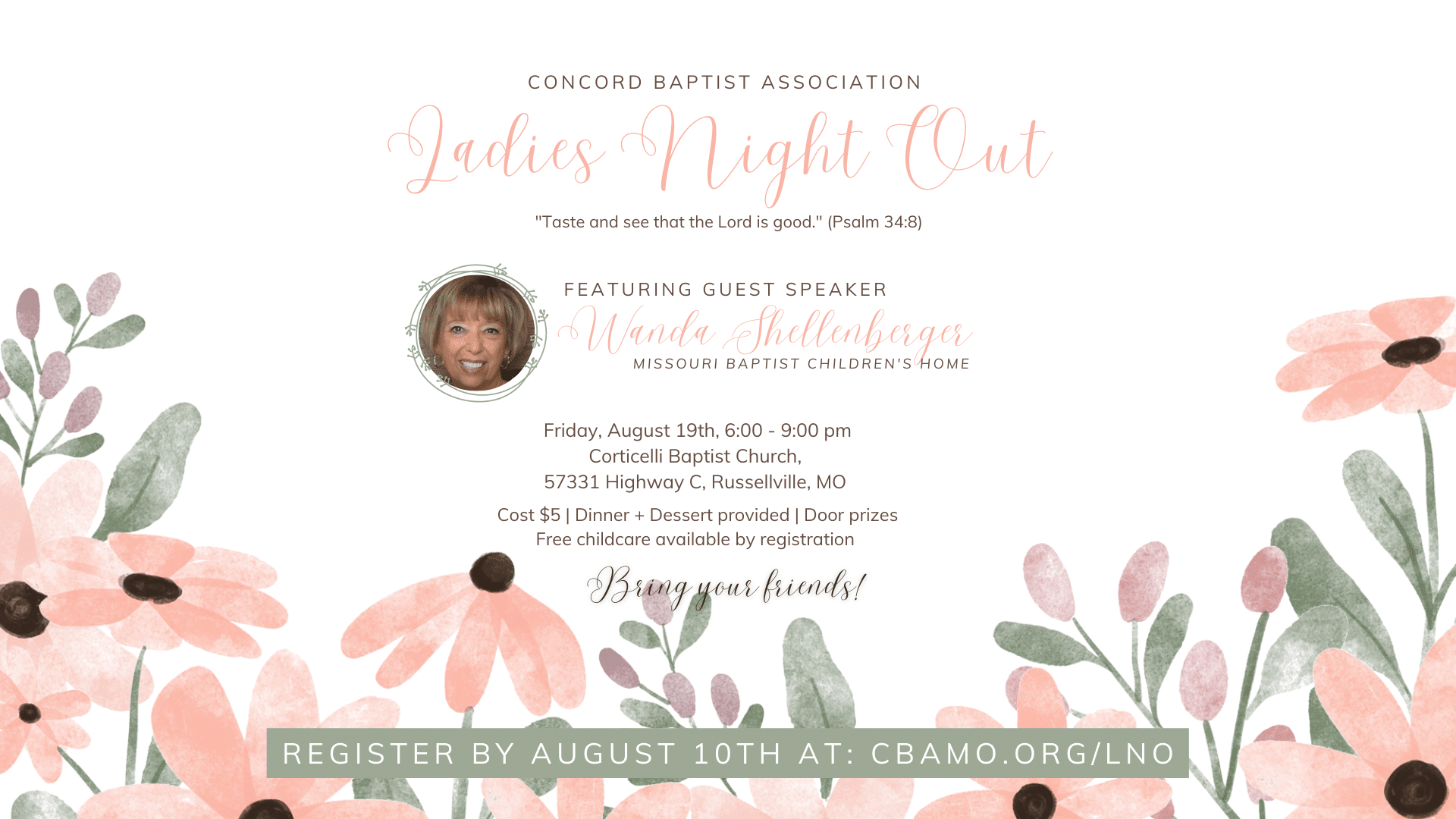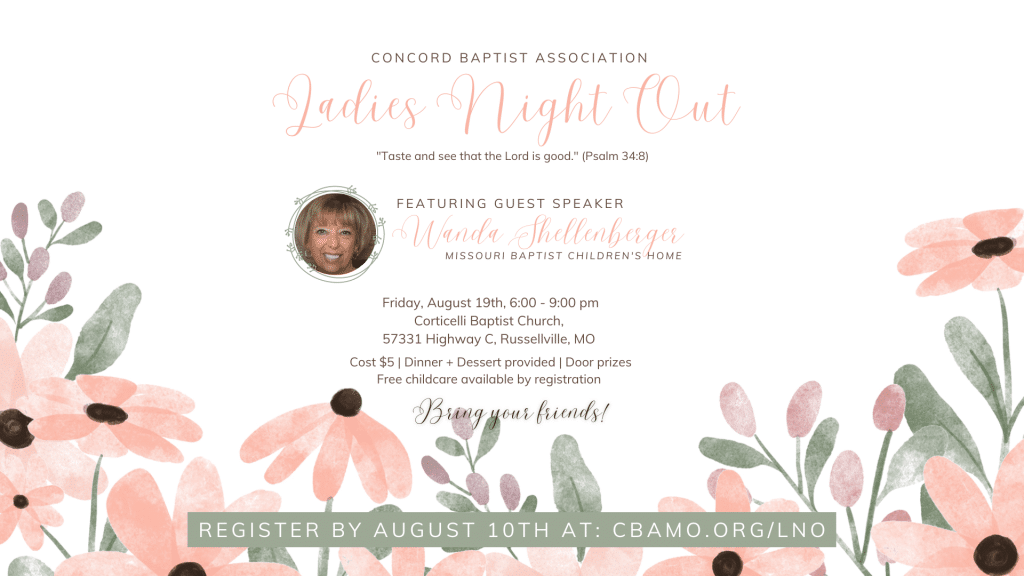 Ladies! We look forward to seeing you on Friday, August 19, 2022 for a Ladies Night Out, which we hope will be a great time of fellowship and encouragement between the ladies of your church and our association.
We know that you will be encouraged by this year's speaker, Wanda Shellenberger. Wanda has served as the Women's Ministry Specialist and Church Engagement Catalyst for the State of Missouri through the Missouri Baptist Children's Home for the past 5 years. Prior to that she served for 10 years with the Missouri Baptist Convention as the Women's Ministry Consultant and as a regional state leader. She served as the Women's Ministry Director for FBC in Carl Junction, MO for 15 years and served on the Spring River Baptist Association as Women's Ministry Director.
Wanda is a Certified Trainer for Darkness to Light's "Stewards of Chilren" that empowers adults to prevent child sexual abuse. She has also received her Certification of Completion from Lifeway to guide churches through "Becoming a Church that Cares Well for The Abused". She also serves on Lifeway's Executive Leadership Team.
She and her husband have two daughters and son-in-law's and four precious grandchildren. They are members of Forest Park Baptist Church in Joplin, MO.
Some important details:
Cost – $5/person | Includes Dinner & Dessert
Free Childcare is available, but please include them in your registration